Hello Pals,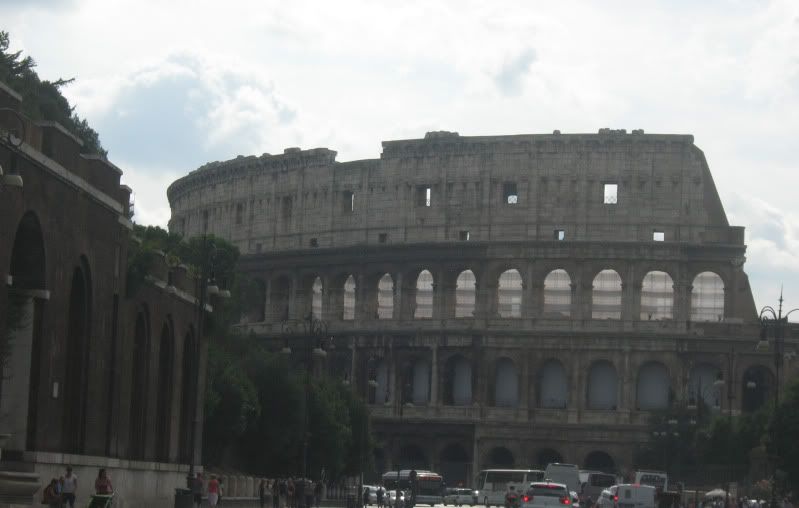 I realize this Blog is ultra late this week, but I've been so busy trying to keep a low profile that I forgot all about my Blog. It's been a busy week (or two!), so busy I have no idea from were to start in fact. Autumn has started so I can wave good bye to the event-less summer days. Long are the days of sleeping for long hours in the balcony and sunbathing. Autumn is here and so are our long walks in the countryside, at least a weekend every month away from the Bug while she is at shows, school and Frisbee!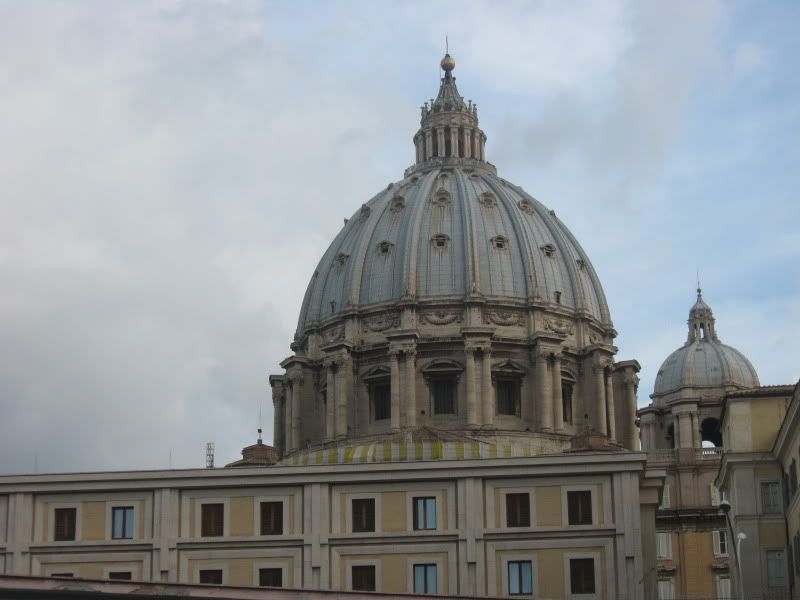 Speaking of weekends away from the Bug, earlier this month she went to Italy with my human ma, while I stayed at home with my other human having a boys weekend. She was supposed to go to Naples for a show, which she did, and apparently did well as well in spite of her being completely naked at this time of the year (out of coat - not naked in the other sense of the word!). What the human and herself "forgot" to tell me was that they were going to Rome. She said it was unplanned and that they went for an eye test, but I find it hard to believe. Anyway, while I was having my Boy's weekend with my human Pa, Paige and my other human were in Rome visiting the Colosseum, Old Rome and the Vatican City. I also heard rumors that Paige also requested an audience with the Pope, which of course he refused. I can understand why of course.... she wasn't with me. I'm sure he would have cancelled all his appointments for the day to meet me had I gone with them. Hrummmppppphhhh... Their loss! I sure enjoyed my weekend with the Boys, drinking beer and eating Cheese Burgers! We don't get to do that very often when the other human and the Bug are here. They're all about healthy eating and drinking water, like that's going to make you live a longer life! Eh... Girls!
As I said earlier, long walks in the countryside have also started.... and we nearly lost the Bug in one of them. We were playing "catch the rock" with our human when she decided she wanted to explore the "Blue dot" approaching us from far away, so she ran off towards it. The human started screaming and shouting but Paige was too interested in the blue dot, which by now I had figured out was a blue truck. I closed my eyes and couldn't look while my human went running after her. She then stopped, watched the truck pass by from in front of her and came running back to us all happy wiggling her butt. The human nearly had a heart attack.... and so did I. My personal slave nearly got run over!
Anyway pals, I have to go. It's raining outside and the Bug is having all the fun without me, rolling in rain water and singing in the rain. I'll speak to you another time. I hope you like the picture of the Bug and my human in Rome. Of course the Pope would be in it had I gone with them, but seeing they didn't take me, they're standing there alone!
Love Curtis